Captain's Chair
My chair is super comfy. Do not tap the glass.
Hey look its about me!
Hey I'm Goob! I think having my own site is cool. I have an unhealthy love of PowerPC Apple products, Windows 3.1, and the SEGA Dreamcast. I have a decently sized Retro hardware collection but it is mostly in storage for now. I like history (so much so I added a minor in it am now majoring in it). I also really like old B movies and MST3K is obviously one of my favorite TV shows. Right up there next to Space Ghost Coast to Coast and Home Movies. Lastly, my favorite movies are STALKER, Big Trouble in Little China, The Monster Squad, and A Bridge Too Far. In that order.
I like lurking around on Lainchan and falling asleep at work.
Sometimes I post on Mastodon here.
You can check out my reading list on Goodreads here
Also, to clear up any confusion,VA-11 HALL-A is best game and I want to hug Dorothy.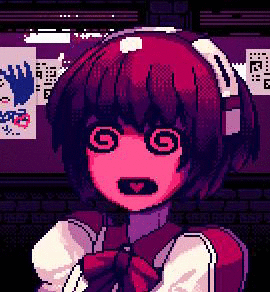 Here is a web button I made in 5 seconds in paint you can use to link my site if you want!